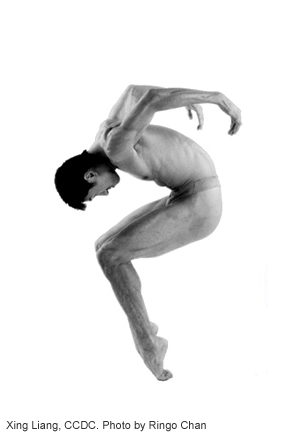 2010 DANCE SALAD FESTIVAL PROMISES
QUALITY INTERNATIONAL DANCE
HOUSTON, TX (January 2010) -
The next Dance Salad Festival performances are scheduled for April 1, 2 and 3 at 7:30 pm at the Wortham Center, Cullen Theater.
Now celebrating the 15th anniversary season in Houston and the 18th season since its inception in Brussels, Belgium, Dance Salad Festival promises another gathering of world-class performers. Famous in their own countries, the dance companies have won praise from critics and audiences wherever they have toured. For the latest information on the upcoming season and photos of the dancers, visit
http://www.dancesalad.org
.
Price range of tickets is $19-$47. Buy tickets online at
http://www.dancesalad.org
. Click: Tickets and print out yourself! 
Dancers and Artists from the following companies have been confirmed for the 2010 Festival:
The Norwegian National Ballet
(Oslo, Norway), the country's most prestigious dance company, is on their 3rd tour to Dance Salad Festival. They will present Skew Whiff choreographed by the highly innovative choreographers' duo Paul Lightfoot and Sol Leon, known as Lightfoot/Leon. Set to Rossini's energetic The Thieving Magpie, the piece is danced by four dancers, in white body paint and tight yellow suits. Originally created for the Nederlands Dans Theater, it was performed by the Norwegian National Ballet when the new Oslo opera house officially opened with a Gala performance on April 12, 2008.
The Royal Ballet of Flanders
(Antwerp, Belgium) makes another welcome appearance at the Dance Salad Festival with their US premiere of The Return of Ulysses,(an abridged version),of an episode of Homer's The Odyssey presented in a very special way by German choreographer Christian Spuck, set to an intriguing combination of music by Purcell and Perry Como. The story of Penelope's long wait for Ulysses is one of the most enduring Greek myths.
Hungarian National Ballet Company
(Magyar Nemzeti Balett),(Budapest), Hungary's premier ballet troupe for 125 years and one of the oldest ballet companies in Europe is making its debut in Houston with a Pas de Deux and Solo from Anna Karenina, full length ballet based on Leo Tolstoy's novel Anna Karenina by an upcoming and remarkable Hungarian female choreographer, Lilla Pártay, set to music by Tchaikovsky. The Pas de Deux will be performed by principal dancer Aleszja Popova and her partner, Vladimir Arhangelsky. You will also see a wonderful work, Way of Words choreographed and danced by the company's principal dancer Levente Bajári with company soloist Krisztina Pazár.  
Ballet de Lorraine
– Centre Choréographique National (Nancy, France), Dance Salad Festival is presenting a USA debut of one of the leading dance companies in Europe today with the US premiere of Dominique Bagouet's Les Petites Pièces de Berlin (1988) with music by Gilles Grand and costumes by Dominique Fabregue and William Wilson, commissioned by Montpellier Dance Festival and recreated in 2008. Les Petites Pièces de Berlin is a wonderful choreographic fantasy inspired by Dominique Bagouet's method of virtuoso composition, which involves the direct creative input of its initial performers, very innovative at the time. The comic and vibrant energy of the piece, set against a brilliantly creative backdrop, takes an audience on a delightful and exciting journey.
Ballet du Grand Théâtre de Genéve
(Switzerland), one of the best-known companies in Europe, will be presenting two magnificent choreographies: the pas de deux from Blackbird by Jiri Kylián, one of the greatest choreographers of our time, set to traditional music from Georgia, and a curated montage from Loin choreographed by the outstanding Moroccan-Flemish choreographer Sidi Larbi Cherkaoui. Loin set to of the 17th century 'Mystery Sonatas' by Heinrich Biber, examines the distance between human beings, eras and cultures and emerges as a plea for closer contacts.  
Texas Ballet Theater
(Fort Worth/Dallas) brings a wonderful pas de deux from Ben Stevenson's newly created work From the Corner, set to Opus 23 #1 by Shostakovitch. From the Corner will be first performed in March in Dallas and will premiere in Houston on the first night of the Dance Salad Festival, April 1st, 2010. 
La Compañia Nacional de Danza
(Mexico City, Mexico) returns to Dance Salad Festival with Miroirs, choreographed by Mark Godden with music by Maurice Ravel. Founded in 1963, Compañia Nacional de Danza (National Ballet of Mexico) represents Mexico with the best of classical and contemporary dance. In 2007 Sylvie Renaud, a former principal dancer of the company for 26 years, was appointed Artistic Director of CND.Dance Salad Festival is an official event of the nation wide, year long celebration of 200 years of Mexican independence through the Consulate General of Mexico in Houston.
Godden's legacy work, Miroirs, is a sequence of five short dances set to five poems for piano by Maurice Ravel .  
Jiri Kylián's
Toss of a Dice, will be performed by dancers from the Netherlands Dance Theater, (Den Haag, Netherlands). "Kylián's exquisite choreography in his signature aesthetic is chillingly heightened by the quietly suspenseful sound score by Dirk Haubrich. A voice heard softly reciting excerpts from Mallarmé's poem Un coup de dés jamais n'abolira le hasard  
David Dawson's choreographic version of Faun(e), was commissioned by the English National Ballet (London, England), for the 100 years celebration of Diaghilev's Ballets Russes. This choreography was originally created as the famous L' Apres midi d'un faun by Nijinsky, set to music by Debussy. Dawson's Faun(e) became an international collaboration, created for two men: Raphael Coumes-Marquet from Dresden SemperOper Ballet (Germany), and Esteban Berlanga from the English National Ballet.
Gelabert Azzopardi Companya de Dansa
(Barcelona, Spain), one of the well known modern dance companies in Europe, is debuting in Houston with Conquassabit, choreographed by Artistic Director, Choreographer/Dancer, Cese Gelabert. He is also one of the founders of the company, along with Lydia Azzopardi.Conquassabit, set to Handel's vocal and instrumental music, is a study of acceleration and stillness, relating to the baroque period.
Jacoby&Pronk
(New York/Amsterdam) are once again welcomed by Dance Salad Festival. Drew Jacoby and Rubi Pronk made their debut as a duet at the 2008 Dance Salad Festival and later were featured in cover stories by both Dance Magazine (New York) and Dance Europe (London). As a duet they have danced two seasons with Christopher Wheeldon's Morphoses, as well as with The Dutch National Ballet.For Dance Salad Festival, they will perform Softly As I Leave You, yet another powerful and psychologically provocative choreography by Lightfoot/ Leon, set to music by Bach and Arvo Part.  
Gauthier Dance
(Stuttgart, Germany), a young, dynamic contemporary dance company is making its Premiere in USA with a newly created Orchestra of Wolves choreographed by well known contemporary dancer and already sought after, award winning choreographer Eric Gauthier, set to famous first movement of Beethoven's Fifth Symphony. "Titled Orchestra of Wolves, this new work for seven dancers depicts a frantic conductor trying to control his rebellious orchestra...  
Central Europe Dance Theatre
(CEDT), Budapest, Hungary is premiering in the USA with Carneval, one of the major works by young and a very talented Hungarian choreographer, Éva Duda, set to music by Hungarian composer, Péter Kunert. Carneval explores the subject of transformation, focusing on discovering our familiar and unknown sides. How many masks do we have? How many roles can we play? Which ones are real? And which one is in charge?  
Other Important Events in Dance Salad Festival WeekChoreographers' Forum:
A Conversation, Wednesday, March 31, at the Museum of Fine Arts, Houston, 6:30 pm, is a special opportunity to glimpse the creative process from some of the Festival's invited choreographers; to hear their points of view and to see film clips of their work. This year we will feature Ben Stevenson and Christian Spuck. This highly anticipated event is generously co-sponsored by the Museum of Fine Arts, Houston,
lectures@mfah.org
. There will be a reception following the Forum at the MFAH.
Detailed information about the festival is continuously updated and available on the web site at:
http://www.dancesalad.org
Dance Salad Festival 713-621-1461 (office)