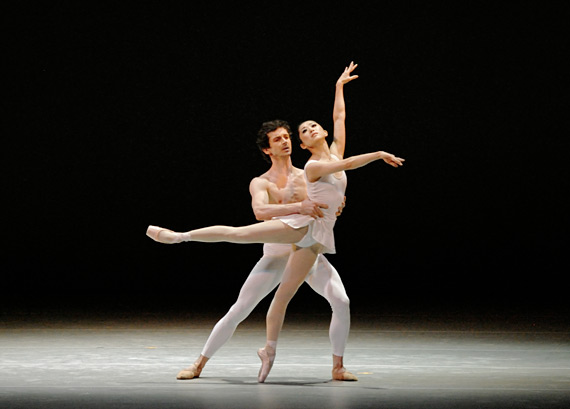 Wim Vanlessen and Aki Saito of the Royal Ballet of Flanders, Antwerp, Belgium
performing Sonate. Choroegraphy by Maurice Bejart.
Photo © 2011 Marc Haegeman
Maggie Foyer's review of Dance Salad 2011 is located in the "Dance Miscellany" forum, as a mix of dance styles are featured. However, there is plenty for ballet lovers to enjoy with a solo by Vladimir Malakhov, Royal Bellet of Flanders, National Ballet of Marseilles and National Ballet of Canada represented.
Enjoy:
viewtopic.php?f=11&t=34944&p=204823#p204823